Research
European Heritage Awards/ Europa Nostra Awards 2020: held at Museo Egizio the award ceremony for TPOP project
From Monday to Saturday from 9:00 a.m. to 6:30 p.m.
The
award ceremony for the Turin Papyrus Online Platform (TPOP) project
took place on monday October 12 at Museo Egizio: the project was awarded the European Heritage Award/Europa Nostra Award 2020 in the research category.
The event was attended by the
Museum's president,
Evelina Christillin
, and by the
director Christian Greco
, who received the award together with
Susanne Töpfer, curator of the Museum's papyri collection and of the TPOP project
. At the event were also present
Maria Cristina Vannini, member of the jury of the European Heritage Award/Europa Nostra Award
,
Massimo Gaudina, head of the European Commission representative bureau in Milan
, and
Luca Jahier, president of the European Economic and Social Committee
.
With the
TPOP project
 the collection of hieratic papyri from the village of Deir-el-Medina is being digitized and made available. The Turin papyri collection is among the most significant in the world, with nearly 700 whole or recomposed manuscripts and over 17,000 papyri fragments. The aim of the project, whose first phase started in 2017 and ended in September 2019, is to make all the papyri accessible to both the scientific community and the general public, as well as to ensure better conservation and enhancement.
For more information:
https://collezionepapiri.museoegizio.it/it-IT/
http://www.europeanheritageawards.eu/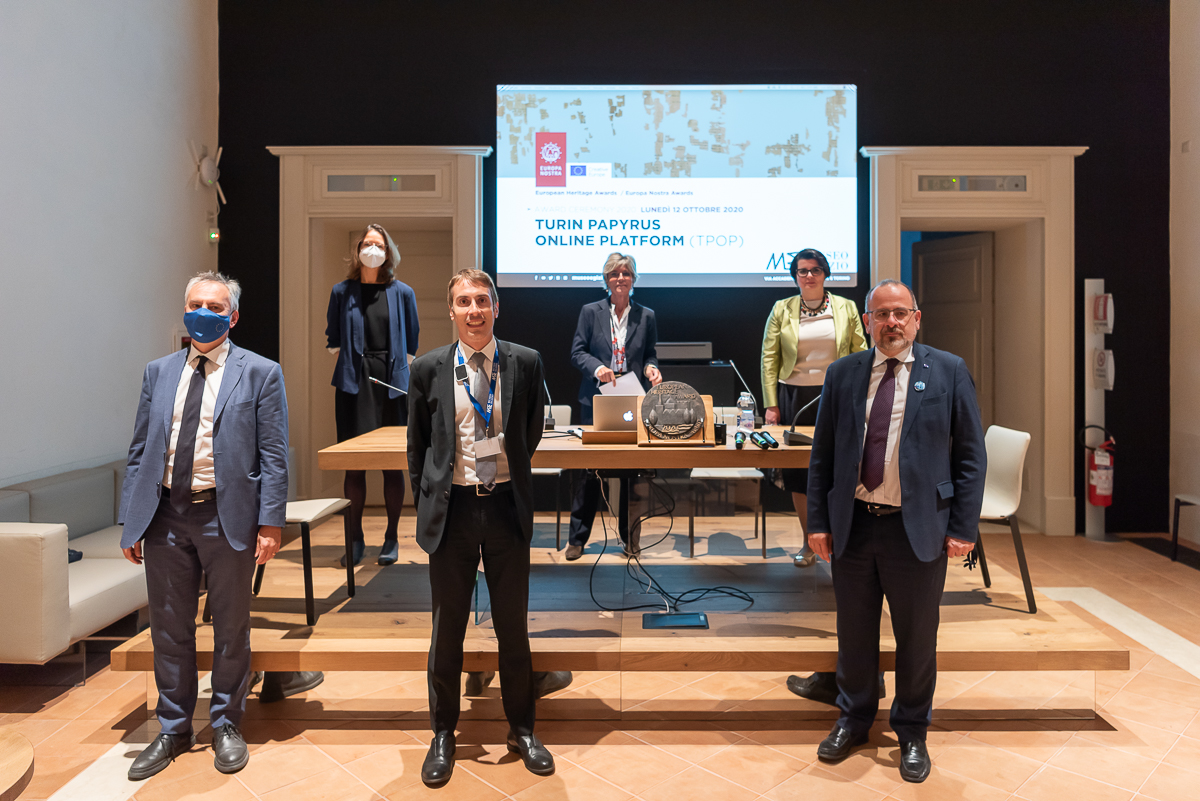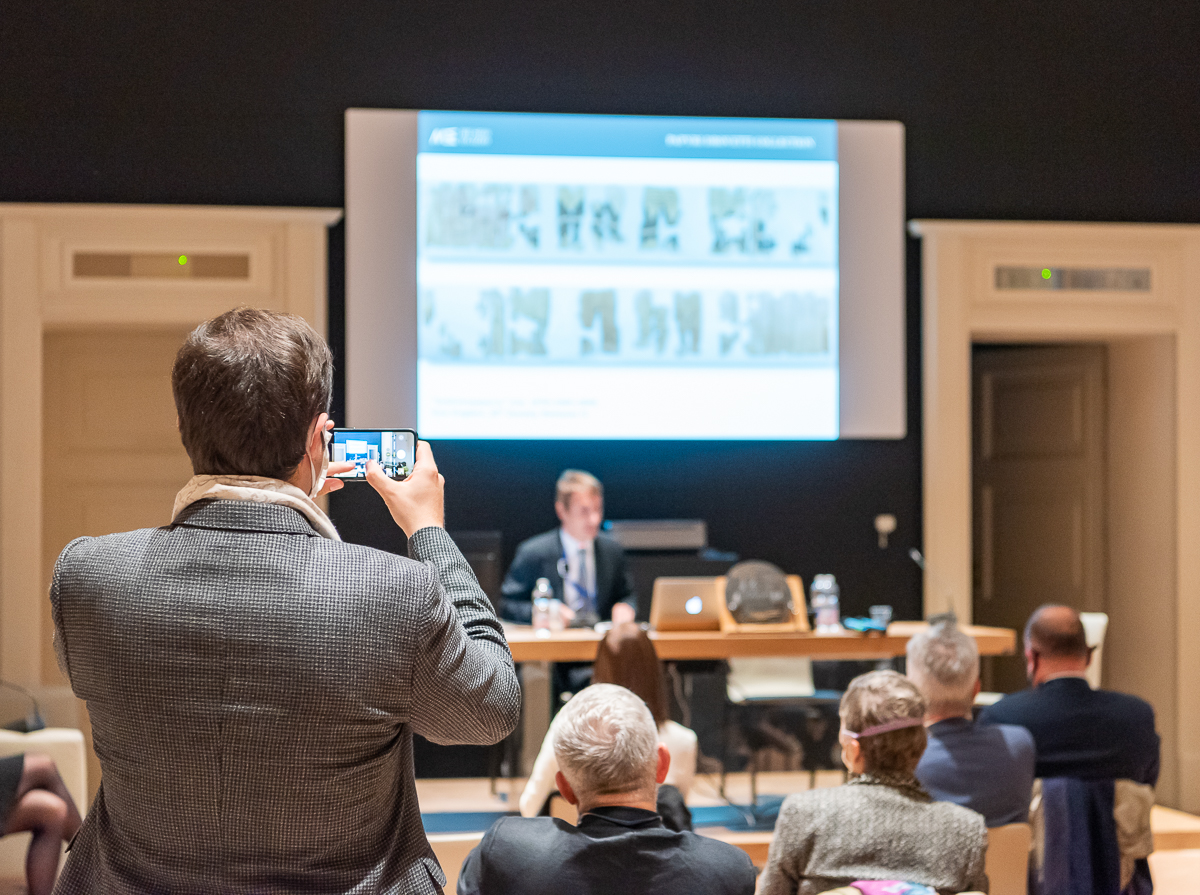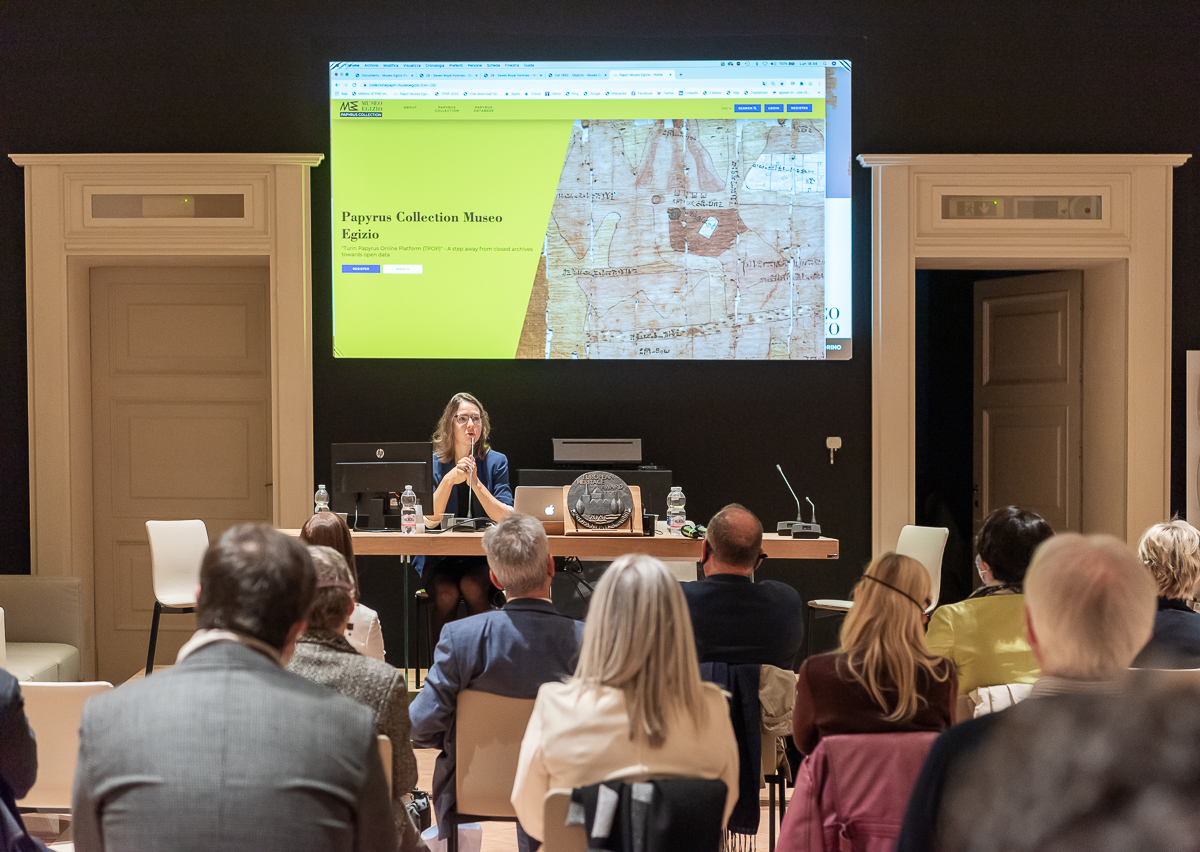 From Monday to Saturday from 9:00 a.m. to 6:30 p.m.