Latest news
Kissing the earth for the lord of the gods: The stelophore statue of Neferhebef
From Monday to Saturday from 9:00 a.m. to 6:30 p.m.
The
stelophorous statue of Neferhebef
, depicting a kneeling man with his hands outstretched in front of him holding a stela, is the artefact under the lens of the
new exhibition in the series "In the Researcher's Workshop", curated by Alessandro Girardi
, which is open to the public
from 24 March until 28 May 2023.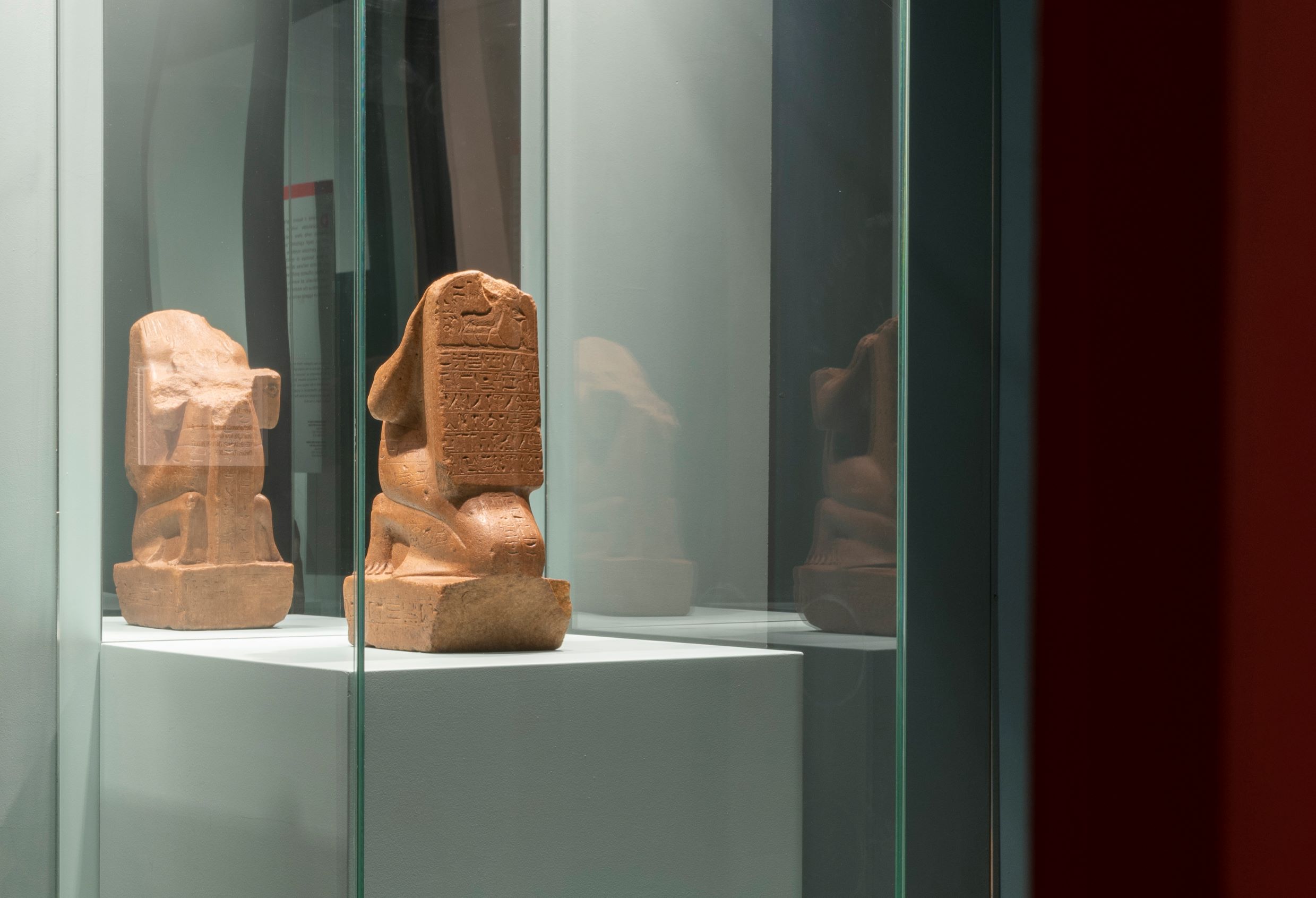 The analysis of this statue, the inscriptions, and the iconography of the stela allow us to date the object to the New Kingdom, more specifically between the 18th and 19th Dynasties (c. 1479 –1213 BCE). During this period, there was a
development of religious devotion in the private sphere
. This phenomenon is particularly evident in the public space of the temples, where statues and other votive objects were placed in honour of the gods. At the same time, there is also a development of private statuary.
The artefact bears inscriptions containing an invocation to the god Amun
, and despite its uncertain provenance, thanks to such inscriptions, it was possible to trace the name of the owner, Neferhebef, and his various offices.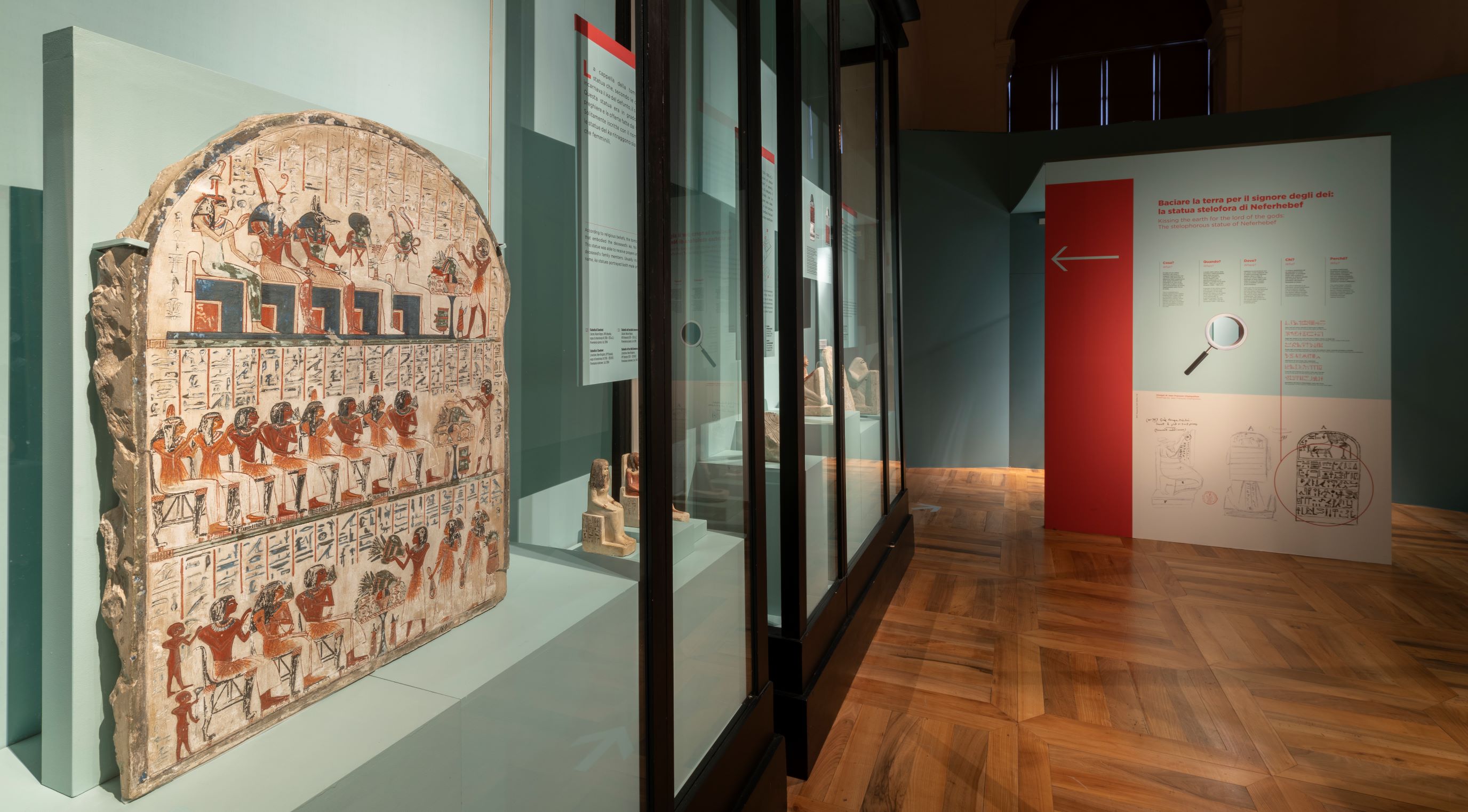 In addition to the main object, there are
other stelephorous stelae and statuettes from funerary and temple contexts
. Several stelae are also on display, a very versatile mode of communication in ancient Egypt.
From Monday to Saturday from 9:00 a.m. to 6:30 p.m.