Silvio Curto Library
The Library supports the Museo Egizio's scientific research work. Consultation is open to all.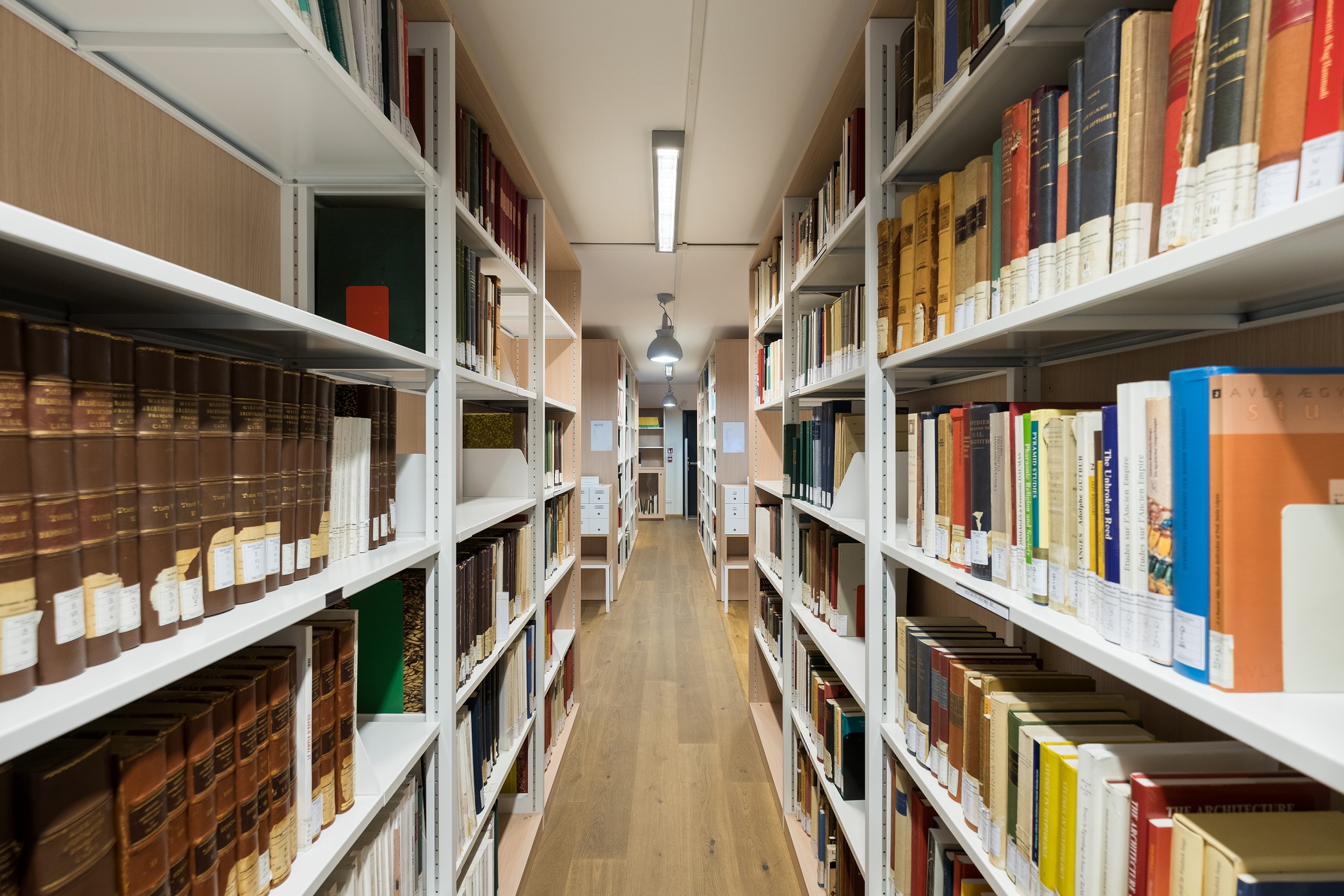 The
"Silvio Curto" Library
mainly supports the Museo Egizio scientific research work, but
the consultation of its volumes is open to everyone
.
Scholars who wish to access the Library must book at
biblioteca.egizio@museoegizio.it
by 4:00 p.m. on the previous day, indicating their first name, surname, day and time of entry, and estimated time of stay in the library.
It is also preferable to indicate the books for which consultation is requested. According to the capacity allowed by the safety regulations, your reservation will be confirmed or not.
The consultation of books is allowed only inside the Library and
the volumes cannot be borrowed. However, it is possible to reproduce the documents both in paper and digital format
, according to the established fares and in full respect of copyright laws and conservation needs.
The Library Wi-fi connection is available
, through autentication with credentials provided by the staff and after the membership card has been issued.
At the Library,
a PC desk is also available
for users to consult the
online catalogue
,
journal and magazine online subscriptions and other digital resources
(you can download the list
here
).
Holdings:
• 8500 monographs
• 2100 volumes of periodicals
• 24 titles of periodicals with subscription still active
• 171 brochures
• 185 degree theses
• Botti Library (500 volumes of monographs and periodicals).
ACME Association
(Associazione Amici Collaboratori del Museo Egizio), founded by Silvio Curto in 1974, helps carrying out the Library daily activities. To learn more about ACME, click
here
.
Useful links to egyptological websites
Opening hours
From Monday to Friday, 10 am - 1 pm / 2 pm - 5 pm

Closed: Saturday, Sunday and holidays