Latest news
Sitting merrily in front of the god: the votive chapels of Deir el-Medina
From Monday to Saturday from 9:00 a.m. to 6:30 p.m.
Votive chappels from
Deir el-Medina
are the artefacts under the lens of the new exhibition series "In the Researchers Workshop", curated by Cédric Gobeil.
On display from Friday
13 January until Sunday 19 March 2023
, the exhibition looks at
religiosity and personal piety in the New Kingdom
(1539-1076 BCE).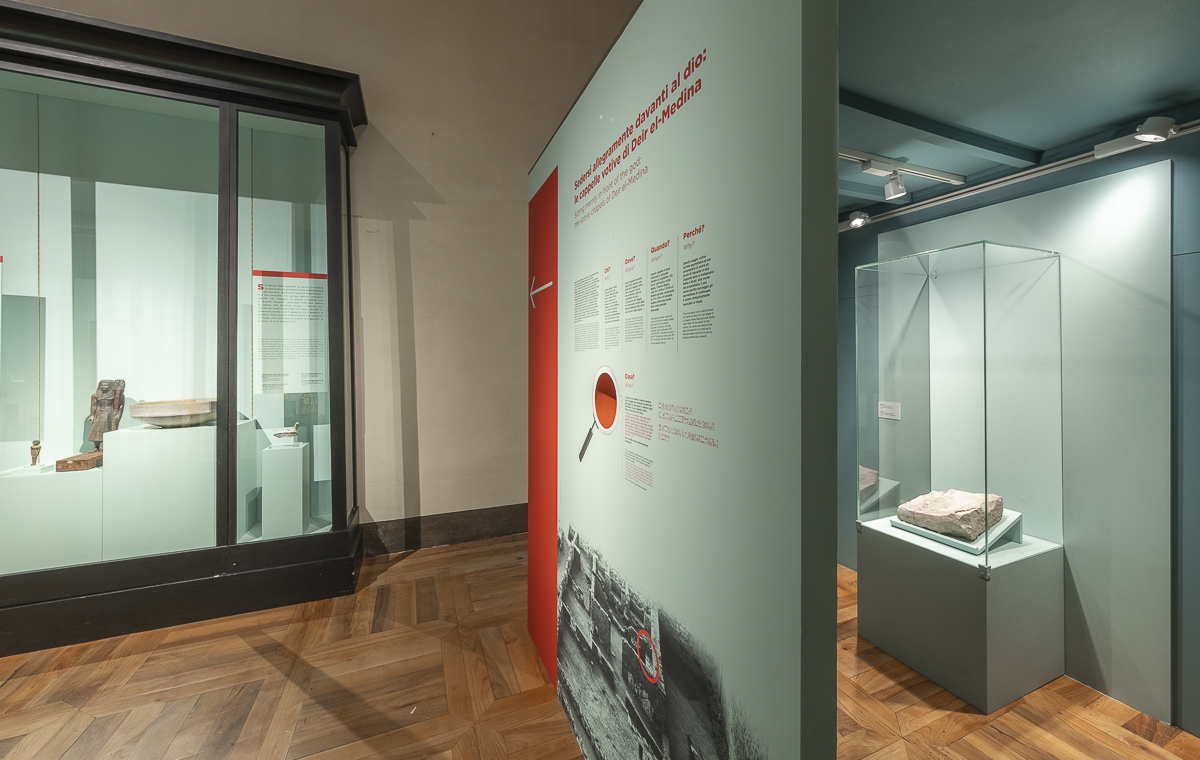 The focus of the exhibition are
votive seats with inscriptions
dated between 1292-1070 BCE, their presence has only been documented in Egypt in the chapels of Deir el-Medina and Amarna. It is precisely
the inscriptions
that have enabled scholars to trace the rituals practised in votive chapels, presumably by families or small guilds. Similar finds are also preserved in the Louvre in Paris, but these do not contain inscriptions.
According to reconstructions, worshippers used the seats, which were placed in front of deities to enjoy a day of feasting including libations and beer. The name of the owner was often inscribed on the votive seat, they were guaranteed a place of honour in a sacred space during life, and could continue to be symbolically associated with rituals after death. A number of
stelae and ostraka
depicting sacrifices and religious rituals also form part of the exhibition.
Cédric Gobeil will accompany you on two special tours in English on Tuesday 7 February at 4.30 pm and Thursday 9 March at 4.30 pm. Book your ticket HERE
From Monday to Saturday from 9:00 a.m. to 6:30 p.m.