Research
The Museo Egizio amulets are online
From Monday to Saturday from 9:00 a.m. to 6:30 p.m.
The Museo Egizio has just published online a corpus of 1927 amulets
, magical objects used for the protection of those who possessed them.
They were used both in life and death. These artifacts are presently the subject of an extensive research project. They arrived in the museum's collection at different times, mainly through purchases and donations. Only a small portion come from the sites of Heliopolis, Ashmunein, Giza, and the Valley of the Queens. They were shaped in different forms, drawn from the world and the surrounding universe, such as animals, cosmic and natural elements, deities, symbols, objects or royal insigna. They are made of a variety of materials, mostly faïence, but also ivory, wood, bone, bronze, clay, wax, Egyptian blue, or semiprecious stones. The project, aimed at the analysis of the findings and a revision of the existing data, as well as their integration and normalization, provides
a valuable opportunity to share this heritage with the public and the entire scientific community
, and reminds us that can be no care for heritage without research.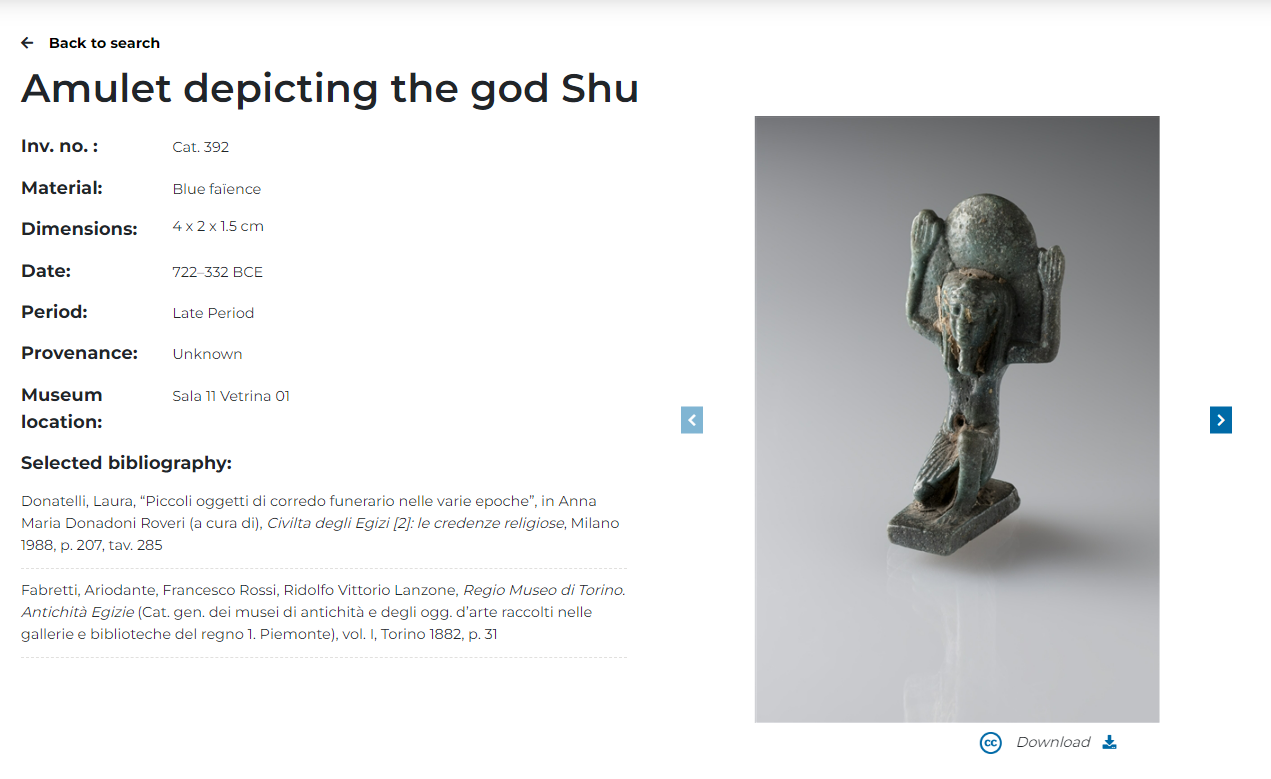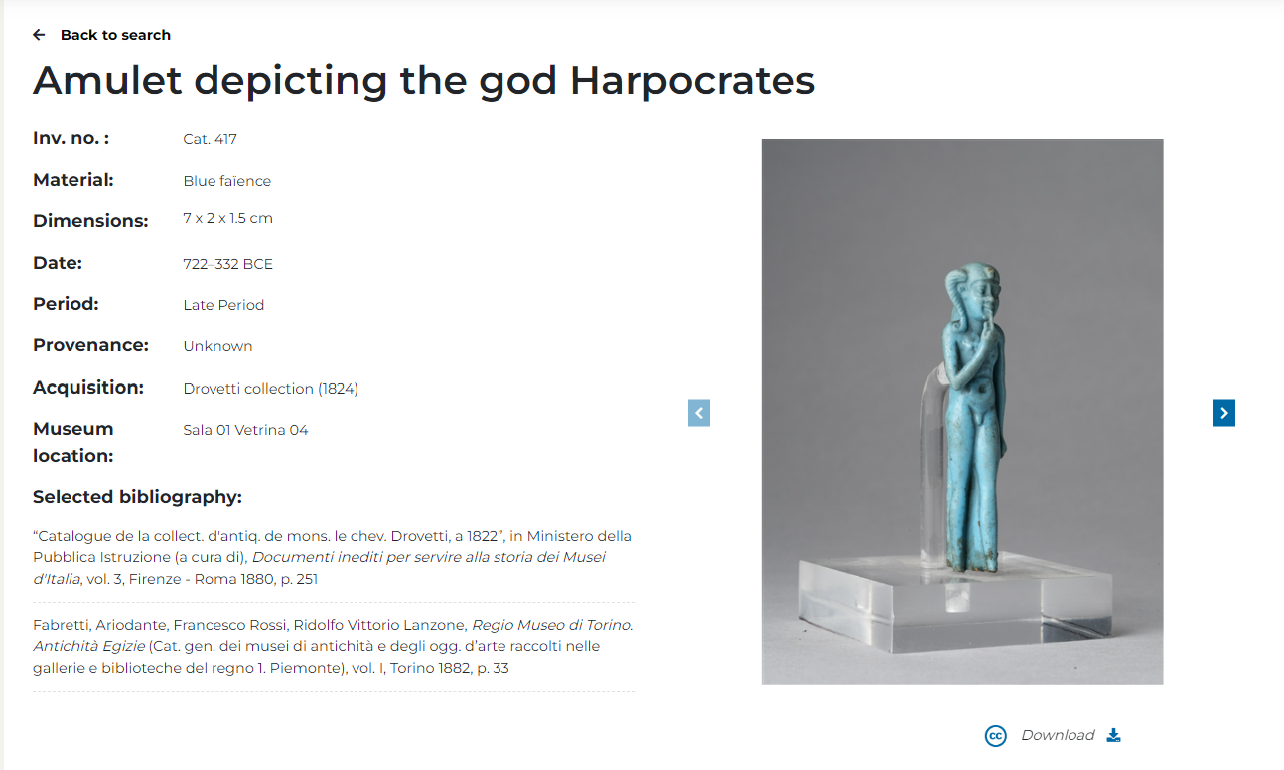 Click
HERE
to explore the collection.
From Monday to Saturday from 9:00 a.m. to 6:30 p.m.