Dal lunedì al venerdì, 8:30 - 19:00; sabato, 9:00 - 13:00
In occasione del premio
EMYA 2018,
il Museo Egizio ha ricevuto una
menzione speciale
per la Sostenibilità. L'European Museum of Year Award, organizzato dall'European Museum Forum (EMF), è stato presentato il 12 maggio a Varsavia, in collaborazione con il National Institute for Museums and Public Collections, POLIN Museum of the History of Polish Jews.
Il premio ha come scopo quello di
promuovere le eccellenze nel campo dell'innovazione e della qualità museale
, incoraggiando la diffusione e lo scambio di idee all'interno del settore museale.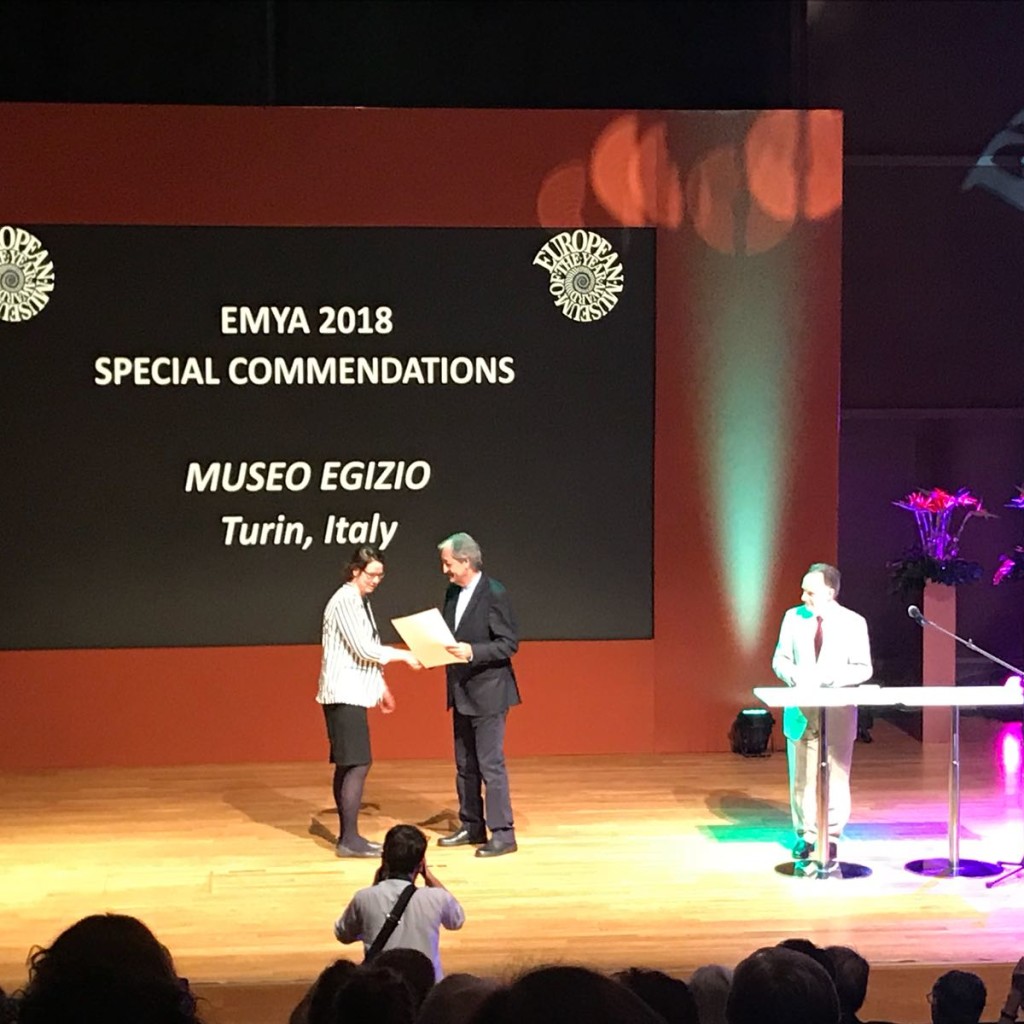 La menzione è la seguente:
Il museo possiede l'abilità di ispirare continuamente l'interesse del pubblico, attraverso il rinnovamento dinamico delle sue collezioni, esplorando, investigando e presentando affascinanti storie, che portano alla luce momenti fondamentali del nostro passato, che hanno cambiato e influenzato il nostro mondo. Questo Museo pone la ricerca al centro di tutti i suoi lavori, dimostra un forte impegno nei confronti della diplomazia culturale e facilita il dialogo interculturale, incrementando l'attrazione del pubblico verso il contenuto e il contesto delle sue collezioni. 
Per saperne di più, visita il sito dell'European Museum Forum, cliccando
qui
.
Dal lunedì al venerdì, 8:30 - 19:00; sabato, 9:00 - 13:00