From Monday to Friday, 8.30 a.m. – 07.00 p.m.; Saturday, 9.00 a.m. – 1.00 p.m.
The Museo Egizio received a
Special Commendation
from
EMYA 2018
Judging Panel. The European Museum of the Year Award (EMYA), organised by the European Museum Forum (EMF), was presented on the 12th of May in Warsaw, in collaboration with National Institute for Museums and Public Collections, POLIN Museum of the History of Polish Jews.
The award is dedicated to promoting excellence in innovation and public quality in museum practice
, encouraging networking and exchange of ideas and sustainable best practices within the sector.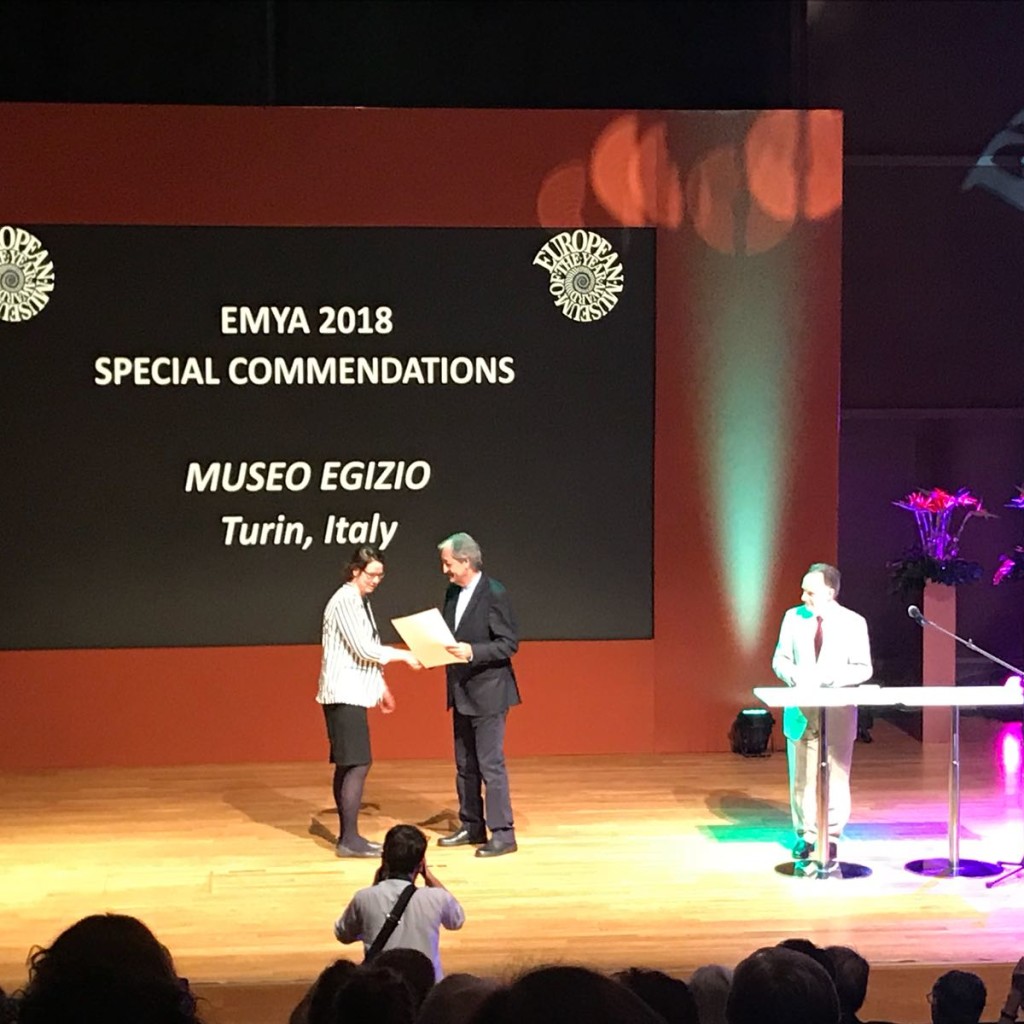 The Special Commendation is the following:
The museum demonstrates the ability to continuously inspire audience interest through the dynamic renewal of its long-term exhibitions, exploring, investigating and presenting through them, important and fascinating stories that brings to life remarkable moments in our global history that changed and influenced our world. This Museum puts research at the heart of all its work, demonstrates a strong commitment to cultural diplomacy and facilitates intercultural dialogue in ways which have increased public fascination with the content and context of its collections.
To learn more, please visit the
European Museum Forum website
,
here
.
From Monday to Friday, 8.30 a.m. – 07.00 p.m.; Saturday, 9.00 a.m. – 1.00 p.m.