Find out how to support the museum
Support research at the world's oldest Egyptian museum
Tickets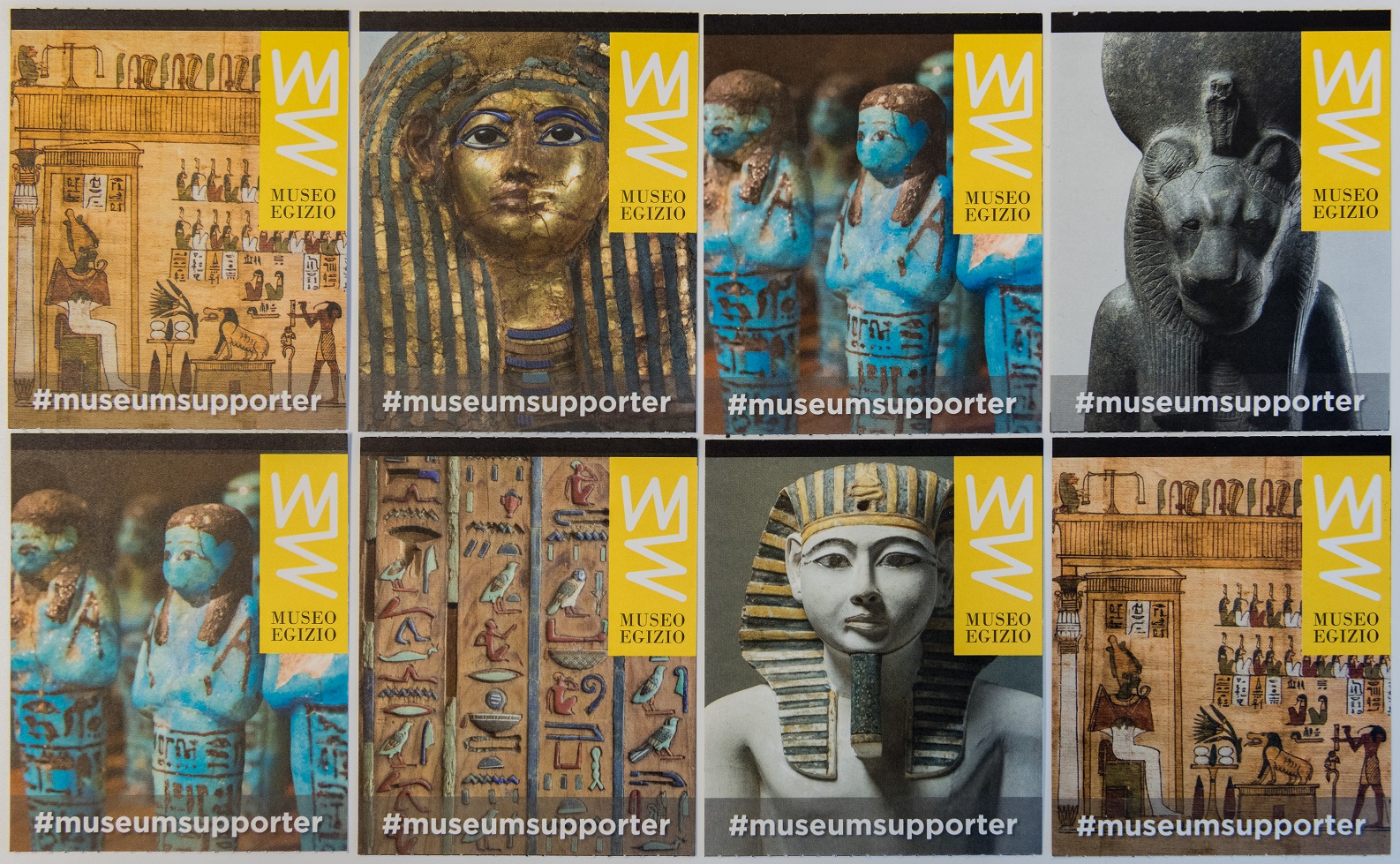 With your visit you support the past, present and future of the Museo Egizio.
Thank you,
#museumsupporter
5 per 1000
As a taxpayer in Italy you can decide to allocate, through your tax return, 5 per 1000 of your personal income tax. By earmarking your 5 per 1000, you will assist scientific research and awareness at the world's oldest Egyptian museum.

To donate your 5 per 1000 to the Museum of Egyptian Antiquities Foundation:
1. Look in your income tax form (Modello Unico, 730, CUD) for the words: "Scelta per la destinazione del Cinque per Mille dell'IRPEF"
2. Sign in the box "Sostegno… delle organizzazioni non lucrative di utilità sociale, …"
3. Write the tax code of the Museum of Egyptian Antiquities Foundation in Turin under the signature, in the appropriate space: 97656000011

#museumsupporter
Donors and Friends
Gli Scarabei
and
ACME
(Amici Collaboratori Museo Egizio) are two associations that support the Museo Egizio. For more information, you can consult their websites:
www.gliscarabei.it
and
www.acme-museoegizio.it
.
Individuals and Companies
Individuals, companies and associations can support the Museum's past, present and future, its ordinary activities or specific projects. Contributions are tax deductible under current legislation. For more information contact info@museoegizio.it.

#museumsupporter