Latest news
Spazio ZeroSei Egizio – Would you like to play with pharaohs?
spazioegizio@xkeimpresasociale.it
From Monday to Saturday from 9:00 a.m. to 6:30 p.m.
Who is it for?
All children 0-6 years old are invited to discover the ancient Egyptian world in a special venue!
How can we get in?
Children 0-2 years old can play in the room with a parent.Children 3-6 years old can join the educational activities led by specialized educators, while their parents are visiting the Museum
How long does the activity last?
2 hours.After the activity, parents and children can continue to visit the museum.
How much is it?
€ 5,00 + entrance ticket of the Museo EgizioFree access to: breastfeeding area, microwave, changing tables and books.

When is it open?
Saturdays, Sundays and holidays: 9.30 am – 5 pm


Where is it?
At the entrance, located in via Accademia delle Scienze 6, you can find it on the left.
I want my Mummy!
What if children need their parents?The educators will call the parents who can exit the museum and will be able go back in later to continue the visit! …even though we are sure that children will love staying at the SpazioZeroSei Egizio!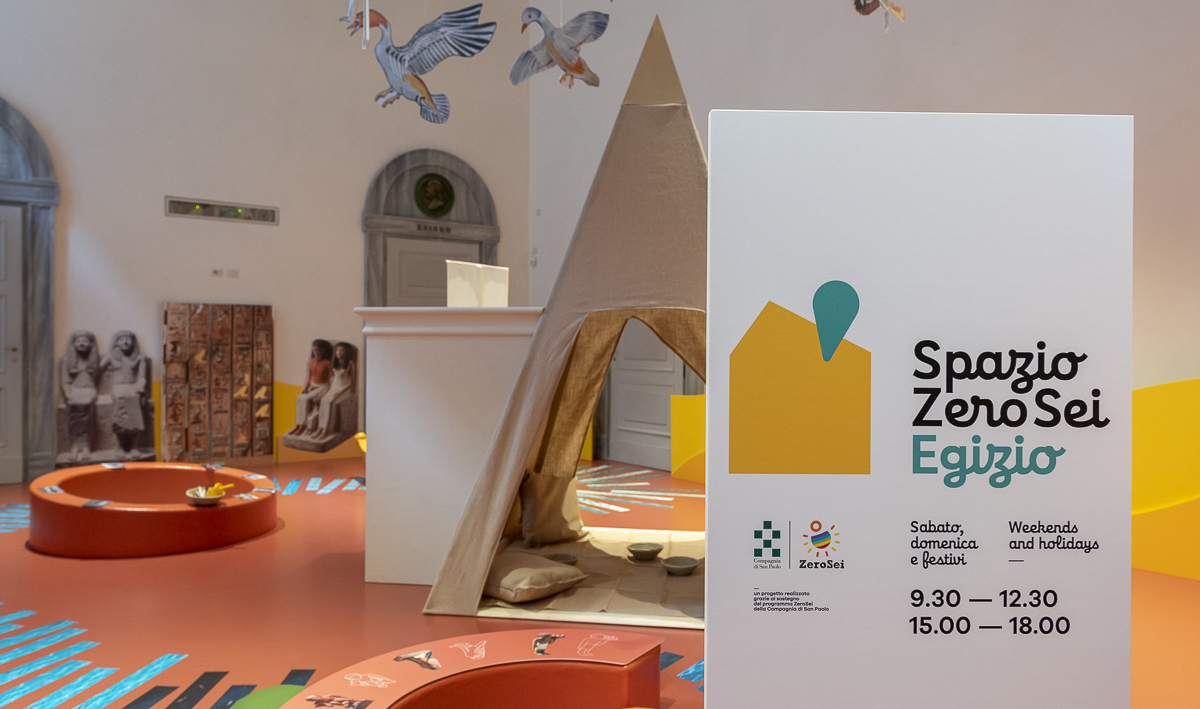 SpazioZeroSeiEgizio started with a collaboration between Xkè? and Museo Egizio with the aim to provide a new service for families with children 0-6 years old.  It's a place where children can approach and discover the fascinating culture of ancient Egypt through games and tales. The "area" has been inspired by "Spazio ZeroSei. La Scatola delle Buone Idee" opened in Porta Palazzo in 2014, part of the ZeroSei Programme by Compagnia di San Paolo, that wants to improve the knowledge of culture among children in the Piedmont region, stimulating best practises of education and care of childhood.The idea is part of accessibility and inclusion programs, to answer to family's needs: offer a high quality entertainment for children in museums.  
spazioegizio@xkeimpresasociale.it
From Monday to Saturday from 9:00 a.m. to 6:30 p.m.