Director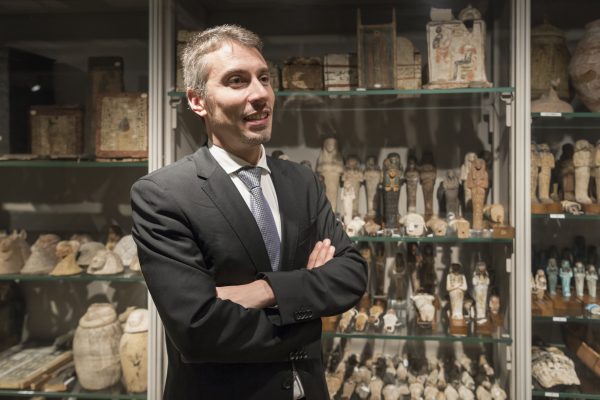 Christian GrecoDirector Museo Egizio, Turin
Born in Arzignano (VI) in 1975, Christian Greco has been
Director of the Museo Egizio since 2014.
Trained mainly in the Netherlands, he is an Egyptologist with vast experience working in museums.
He curated many exhibition and curatorial projects in the
Netherlands
(Rijksmuseum van Oudheden, Leiden; Kunsthal, Rotterdam; Teylers Museum, Haarlem),
Japan
(Okinawa, Fukushima, Takasaki and Okayama museums),
Finland
(Vapriikki Museum, Tampere),
Spain
(La Caixa Foundation) and
Scotland
(National Museum of Scotland, Edinburgh).
While at the head of the Museo Egizio, he has set up important
international collaborations
with museums, universities and research institutes all across the world.
Greco is also a dedicated
teacher
. He is currently teaching courses in the material culture of ancient Egypt and museology at the
Università di Torino
,
Pavia, Napoli
, the Scuola di Specializzazione in Beni Archeologici of the
Università Cattolica del Sacro Cuore in Milan
and the
New York University in Abu Dhabi.Fieldwork
is particularly prominent in Greco's curriculum. For several years, he was a member of the
Epigraphic Survey of the Oriental Institute of the University of Chicago in Luxor.
Since 2011 he has been
co-director of the Italian-Dutch archeological mission at Saqqara.
Greco's published record includes many scholarly essays and writings for the non-specialist public in several languages. He has also been a keynote speaker at a number of Egyptology and museology international conferences.
Contact:
Secretary of the Director's Office , direzione@museoegizio.it